The Bridge Connection is a community newspaper for the Mia Mia and Redesdale Region
Editors: Regina Bennett (p: 0437 514 223) email: bridgeconnection.editor@gmail.com.
Forward hard copy to Regina Bennett, Editor, Bridge Connection, 3465 Burke & Wills Track, Mia Mia Vic 3444. Forward advertising to bridgeconnection.advertising@gmail.com.
Click HERE  or image below to view the latest Bridge Connection. Check out our Facebook page!!
Edition 141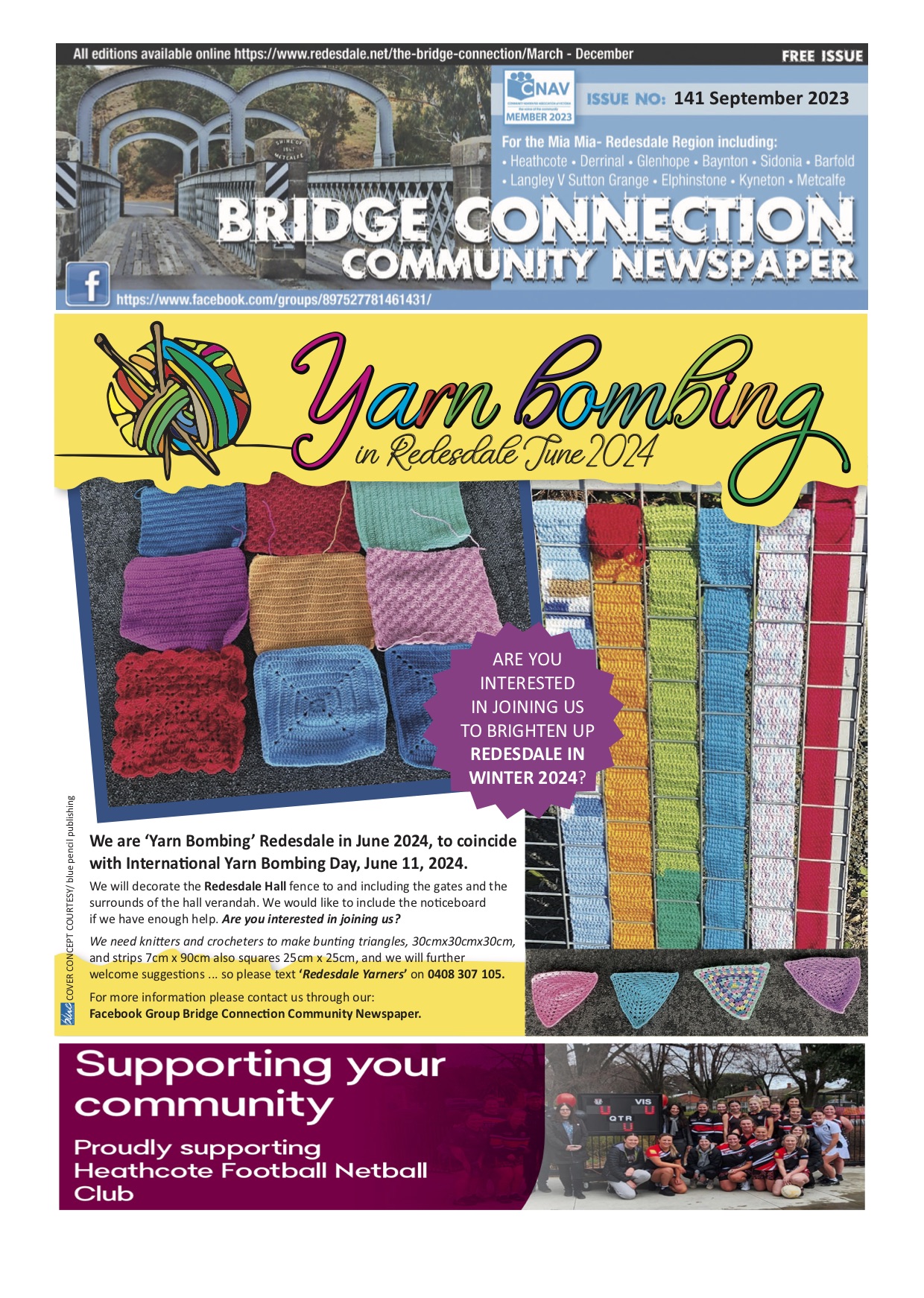 Edition 140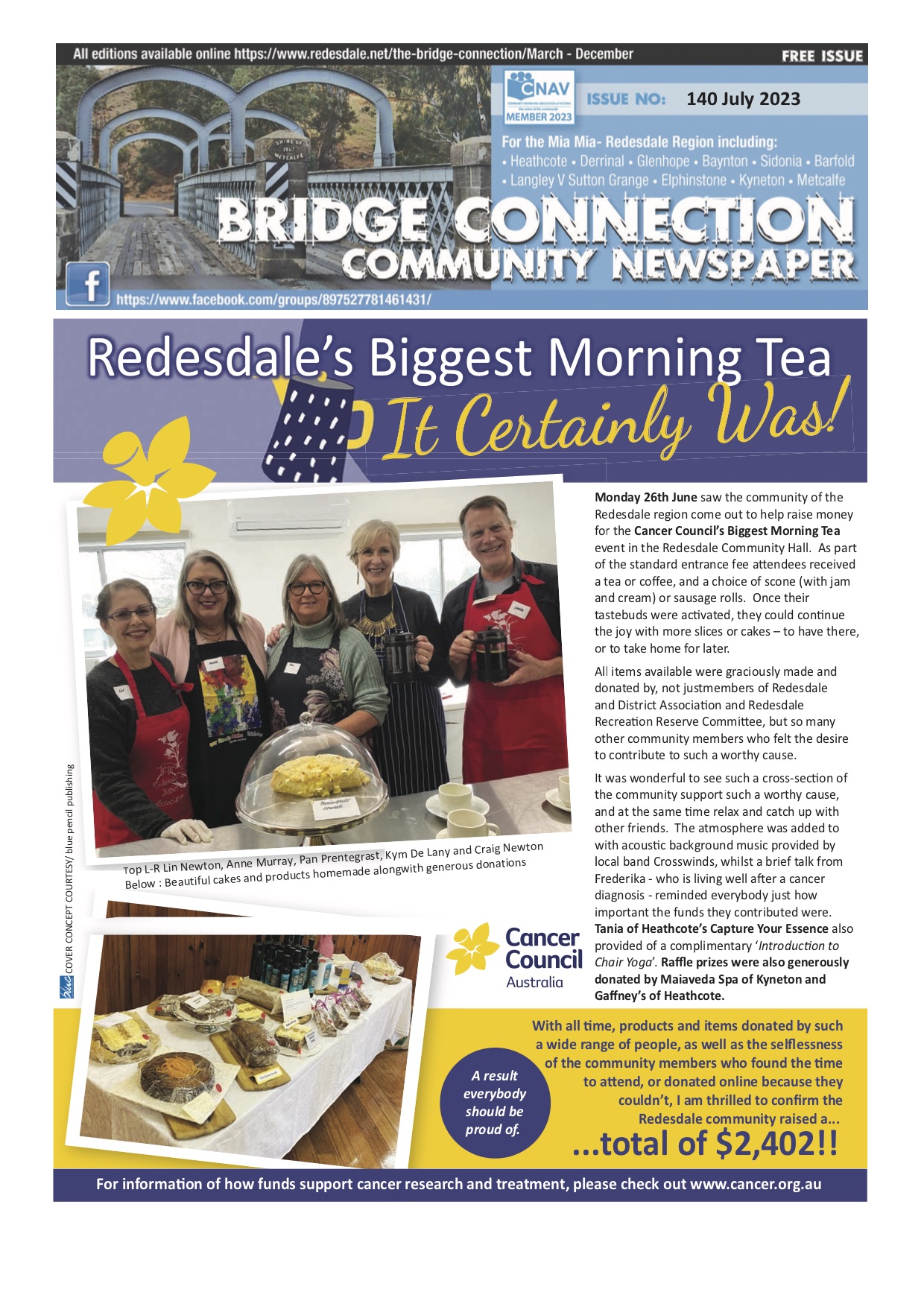 Check below for the previous issues.
Mia Mia Messenger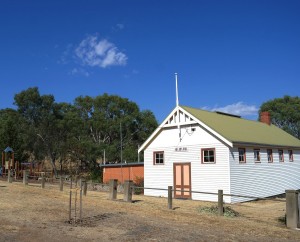 A community newsletter for the Mia Mia Region. It is produced quarterly in March, June, Sept and Nov/December. Copy deadline is the 20th of the preceding month.
Editors: Wendy Hulls (p: 5425-5590) and Kate Hicks (p: 5425-5565) email: miamiasocial@gmail.com.