Notice
: Undefined index: file in
/home/redcom00/public_html/wp-includes/media.php
on line
1675
The Bridge Connection is a community newspaper for the Mia Mia and Redesdale Region
Editors: Regina Bennett (p: 0437 514 223) email: bridgeconnection.editor@gmail.com.
Forward hard copy to Regina Bennett, Editor, Bridge Connection, 3465 Burke & Wills Track, Mia Mia Vic 3444. Forward advertising to bridgeconnection.advertising@gmail.com.
Click HERE  or image below to view the latest Bridge Connection. Check out our Facebook page!!
Edition 124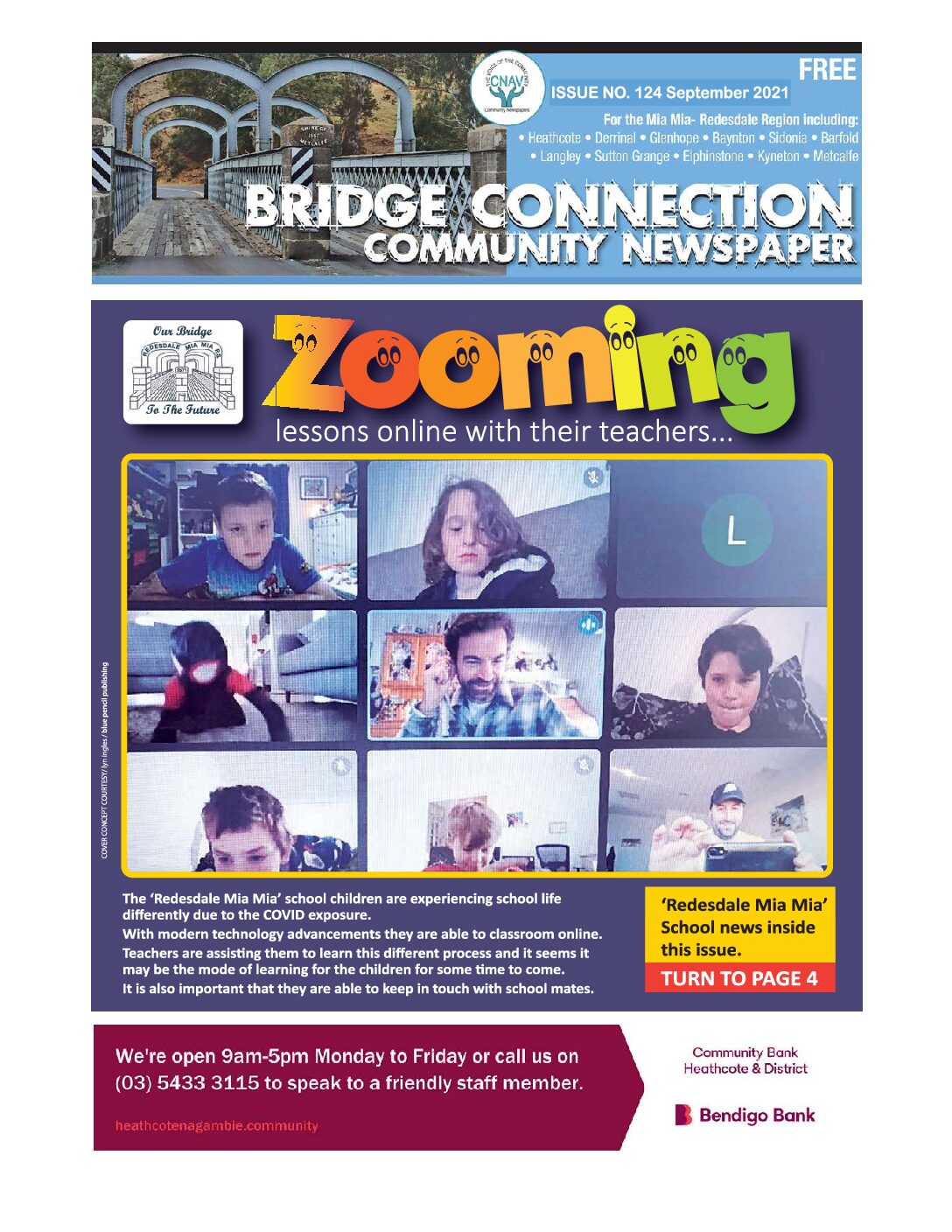 Edition 123
Edition 122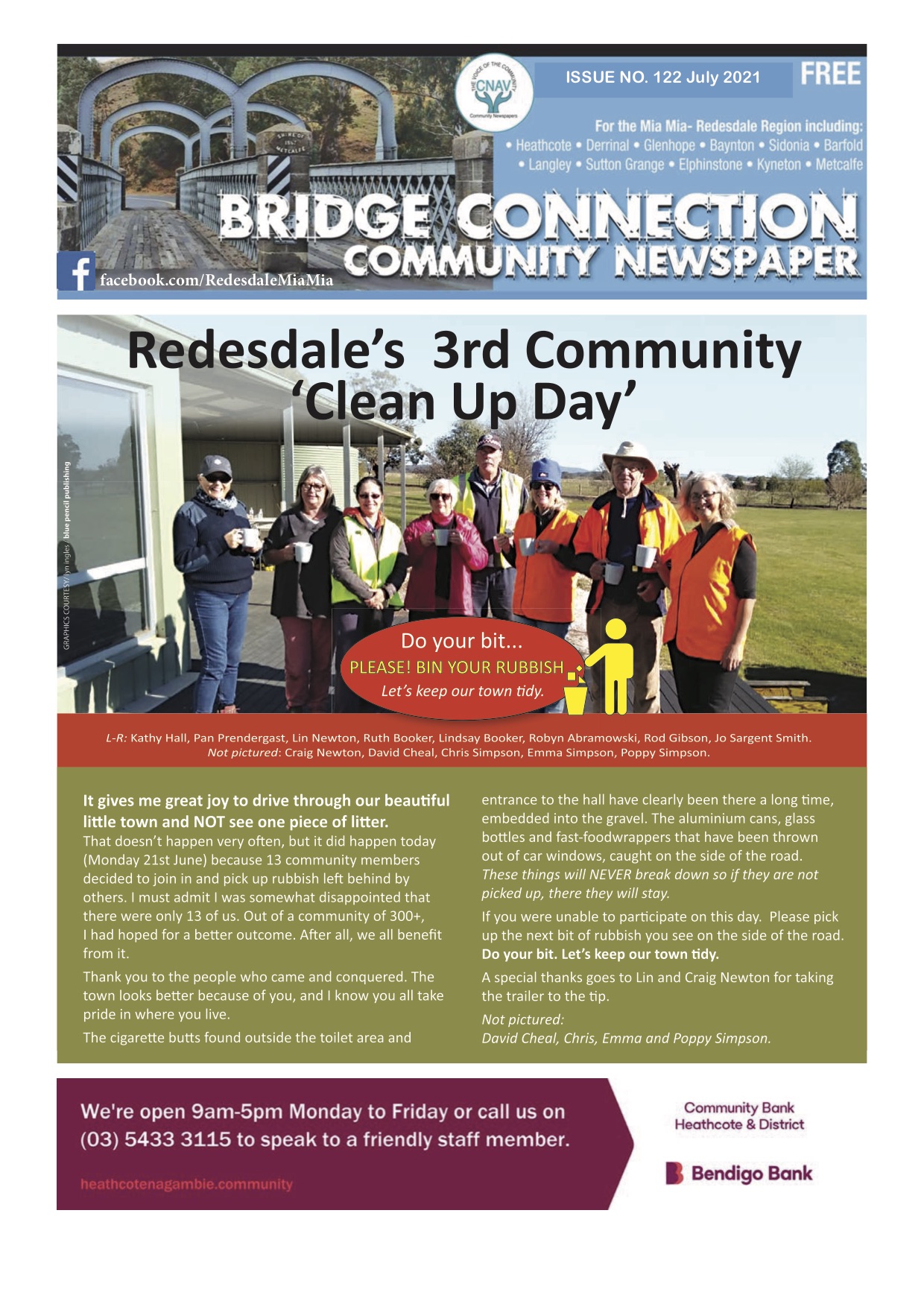 Edition 121
Edition 120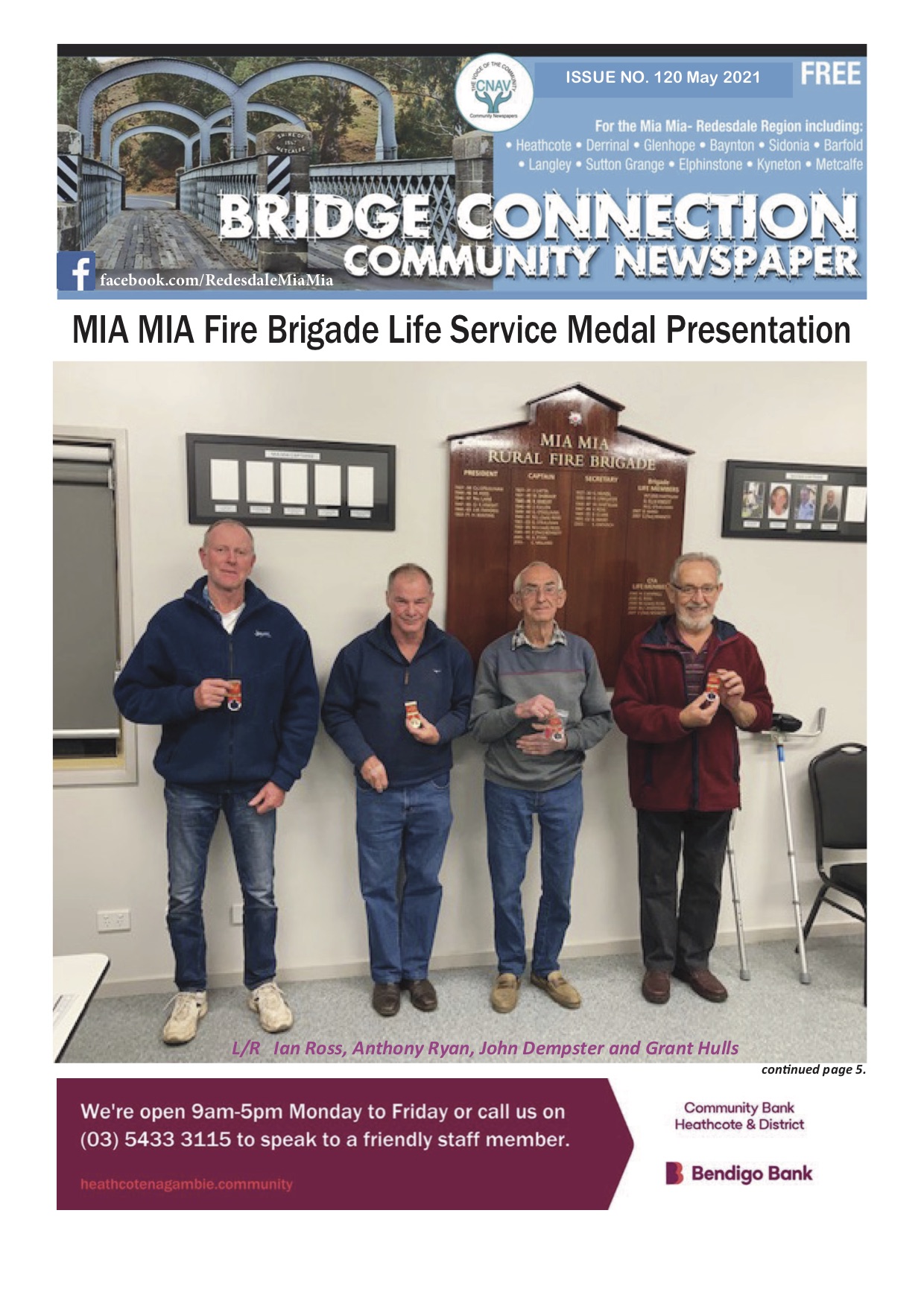 Edition 119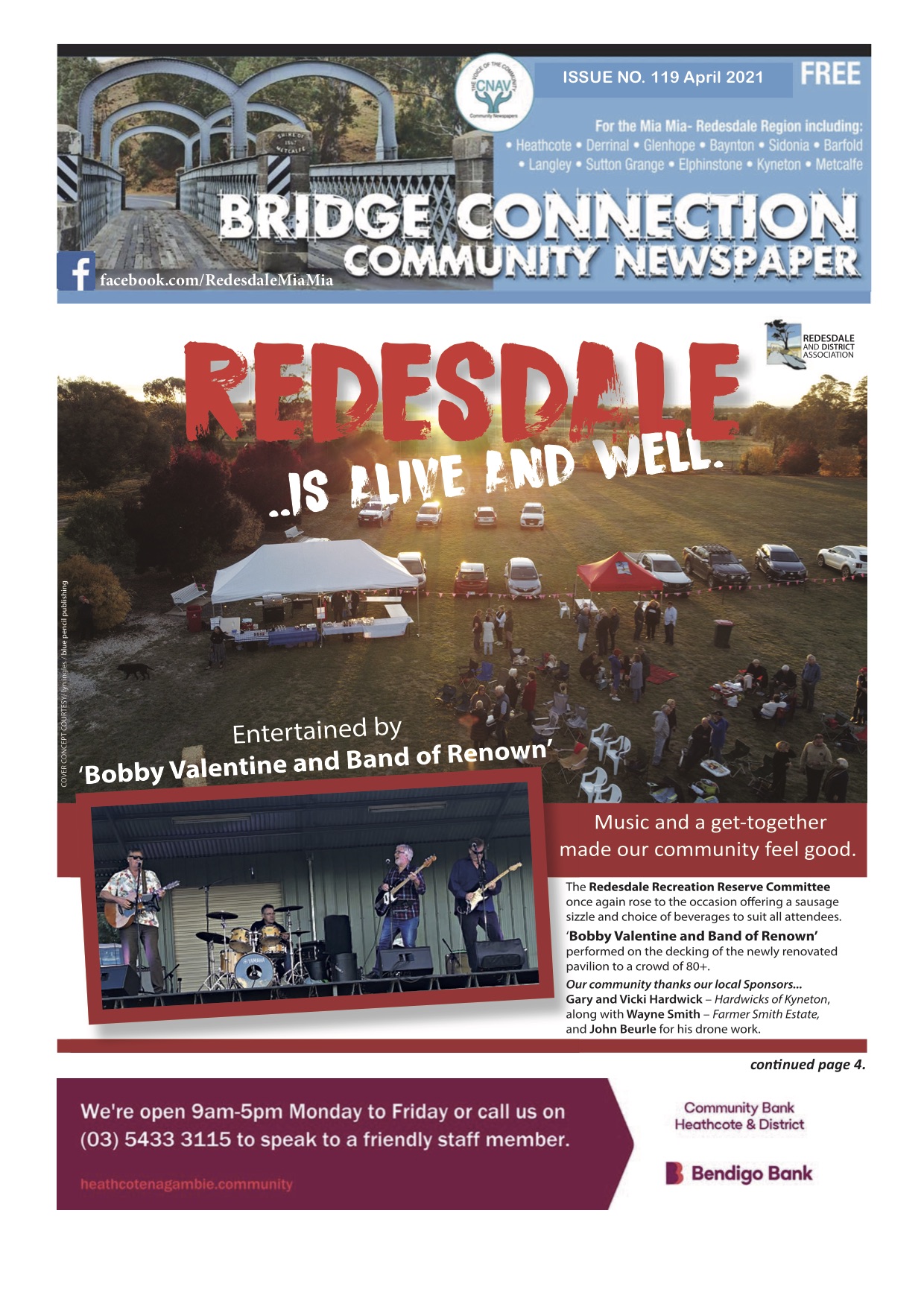 Edition 118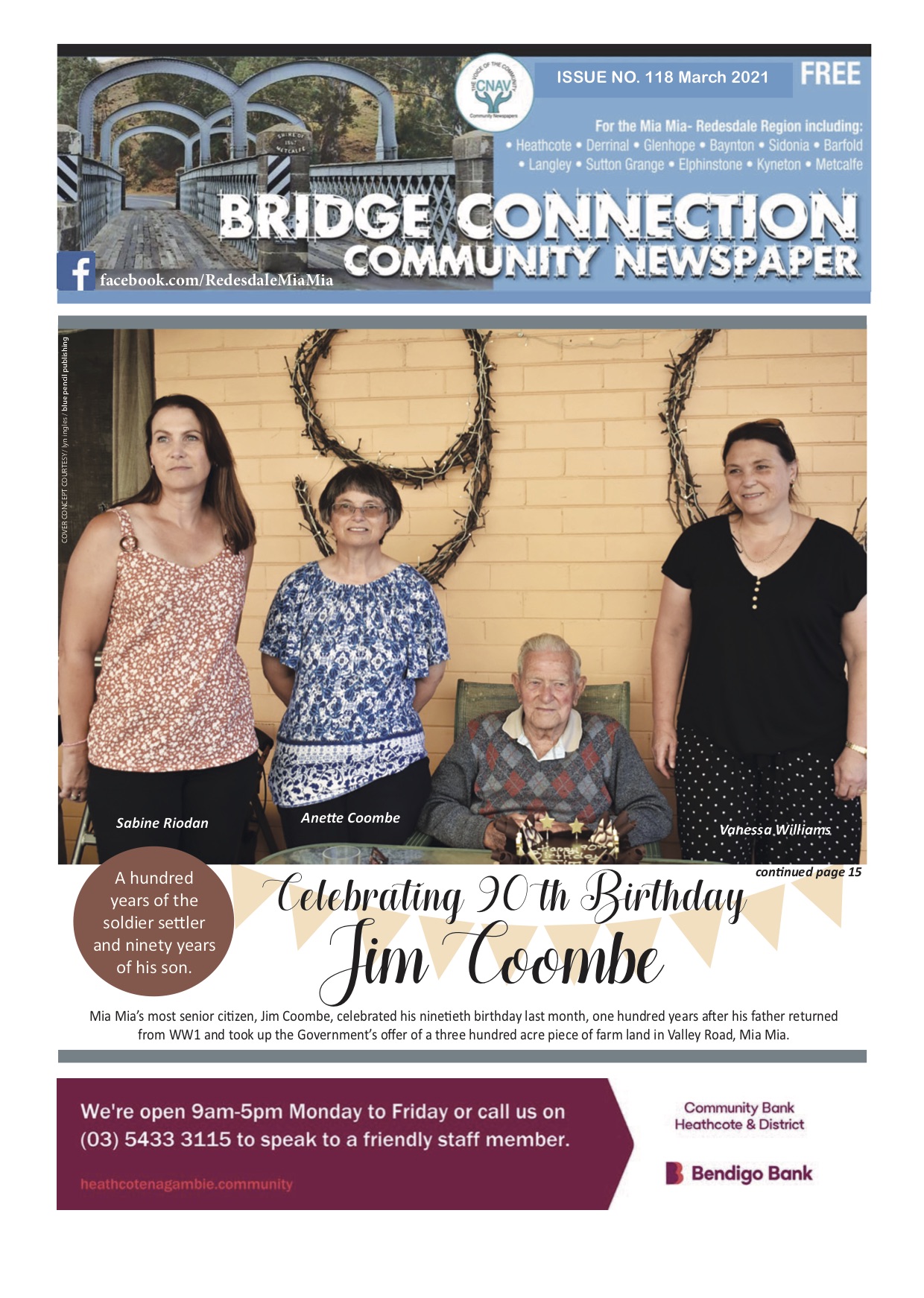 Edition 117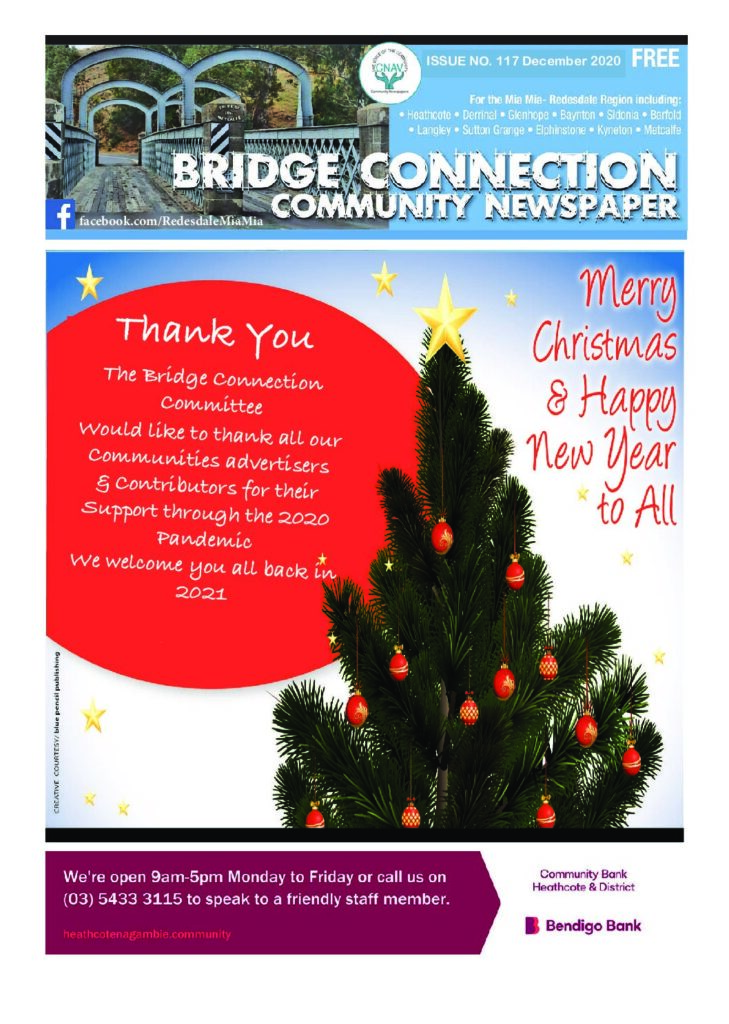 Edition 116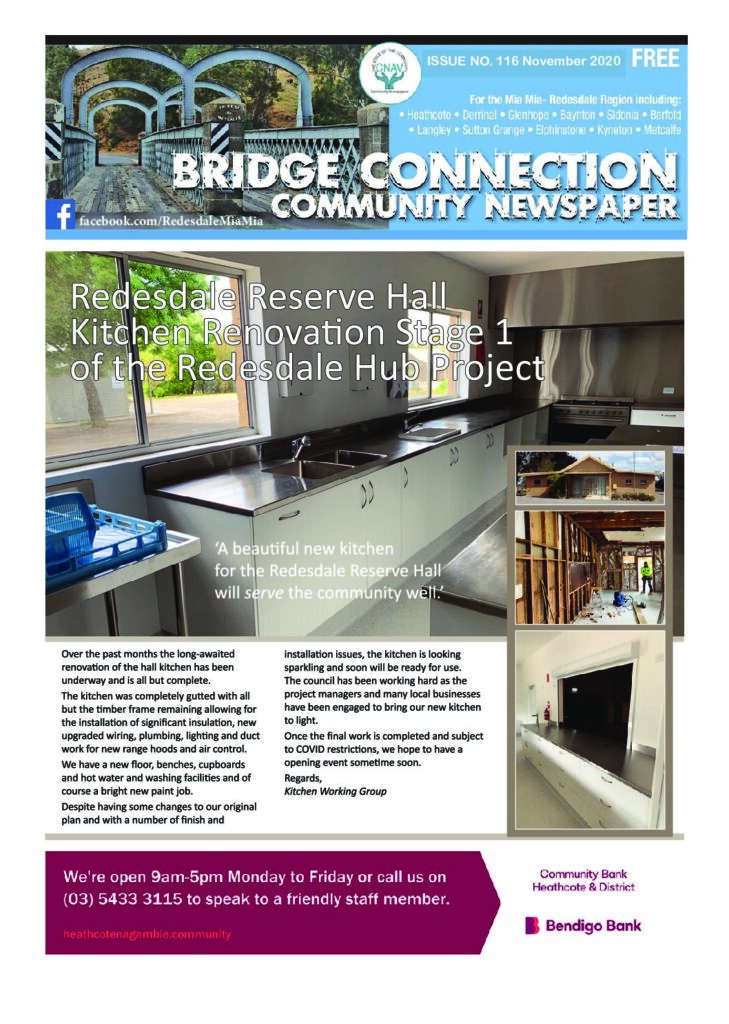 Check below for the previous issues.
Mia Mia Messenger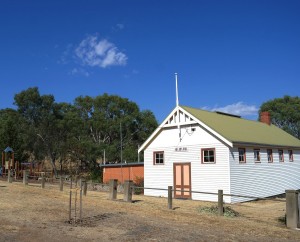 A community newsletter for the Mia Mia Region. It is produced quarterly in March, June, Sept and Nov/December. Copy deadline is the 20th of the preceding month.
Editors: Wendy Hulls (p: 5425-5590) and Kate Hicks (p: 5425-5565) email: miamiasocial@gmail.com.